Kristi Kelley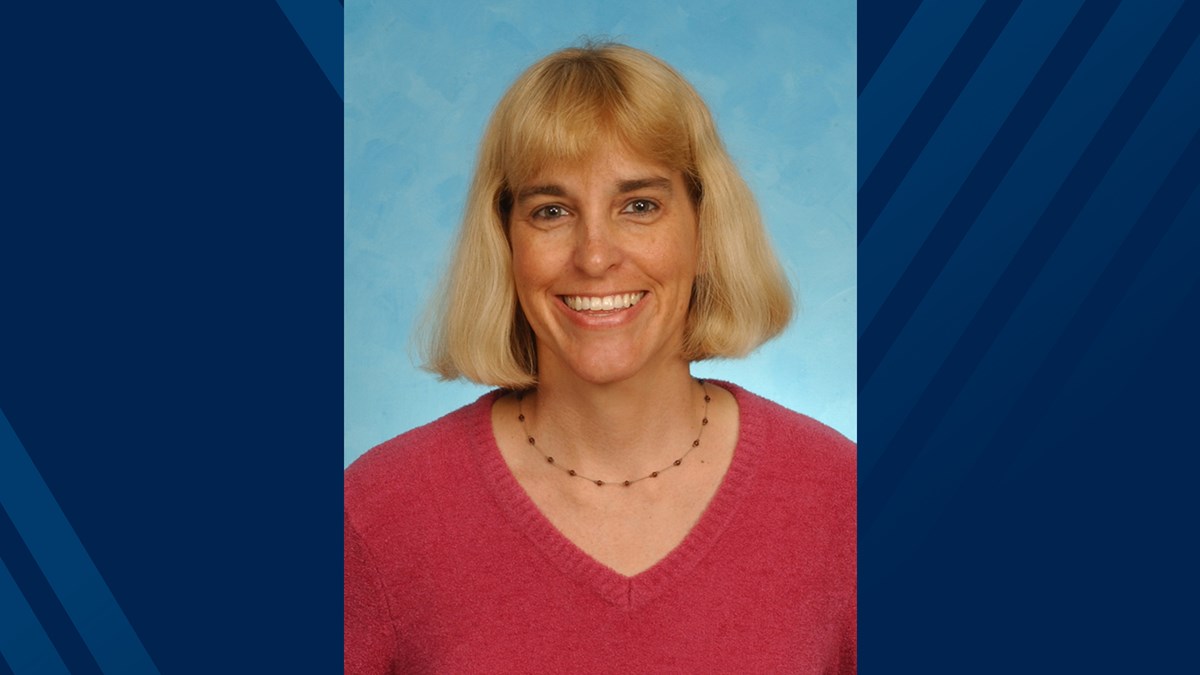 Public health is about overall health and well-being. I make healthy choices while being mindful that everything is okay in moderation. Choose something you enjoy and make it a part of your routine.
Kristi Kelley, M.Ed., runs more than seven miles per day and lifts weights three days per week. At the end of her day, she has logged more than 20,000 steps. With a personal commitment to physical fitness, the native of Chattanooga, Tenn., is used to having the Appalachian Mountains in her backyard, providing endless opportunities for outdoor recreation.
Perhaps fueled by that access to rock climbing, biking, hiking, running, whitewater rafting and more in a picturesque setting, Kelley has always had an interest in recreational activities, and she turned that interest into a career. As research instructor in the Department of Biostatistics, she serves as the primary research technician in the Meta-Analytic Research Lab, examining the effects of exercise and physical activity on various health outcomes.
Kelley's most recent research projects focused on the effects of exercise in children and adolescents with overweight and obesity as well as adults living with arthritis, both topics that help achieve the School of Public Health's mission – improving the quality of life for West Virginians and all who call Appalachia home. Both overweight and obesity, as well as arthritis, are more common in the Appalachian region than other states throughout the U.S.
Through a grant from the American Heart Association, Kelley examined both the effects and hierarchy of exercises (aerobic, strength training, both) for improving body mass index (BMI), fat mass and percent body fat in children and adolescents aged 2-18 years with overweight and obesity. Joined on the project by Principal Investigator George Kelley, D.A., also a professor in the Department of Biostatistics, and consultant Russell Pate, Ph.D., professor and director of the Children's Physical Activity Research Group at the University of South Carolina, the research team's meta-analysis of randomized trials over a 45-year period found significant and clinically important improvements among participants engaging in exercise. By addressing this major public health problem among children and adolescents, additional health concerns can be avoided later in life, including poor mental health, diabetes, heart disease, stroke and overall low quality of life.
Another contributor to poor mental health, Kelley recently conducted a study on the effects of exercise on anxiety in adults with arthritis, a major mental health problem in this population.  In West Virginia, Kelley's work is particularly important as the Centers for Disease Control and Prevention ranks the state first in the prevalence of arthritis. Kelley's meta-analysis, funded by an R01 grant from the National Institutes of Health (NIH), examined studies over the past 30 years related to the overall effects of community-deliverable exercise on anxiety in adults with osteoarthritis, rheumatoid arthritis and fibromyalgia. The research group, which also included Principal Investigator George Kelley and Co-Investigator Leigh Callahan, PhD, from the University of North Carolina at Chapel Hill and director of the National Osteoarthritis Alliance, found that exercise was associated with significant and clinically important reductions in anxiety in adults with arthritis and other rheumatic diseases. Most notably, it was estimated that 5.3 million inactive U.S. adults with arthritis could improve their anxiety if they started exercising regularly. More recently, the research group completed a state-level study in which it was estimated that 39,640 and 33,977 physically inactive West Virginia adults with arthritis could improve their anxiety and depression, respectively, by exercising regularly.
In addition to her involvement with research projects, Kelley is a member of the American Public Health Association, American Heart Association and the American College of Sports Medicine.